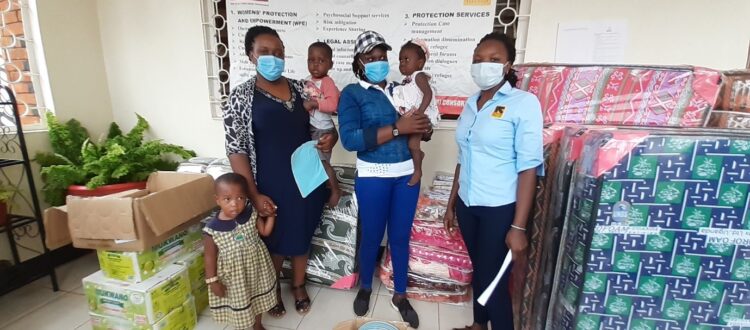 IRC STRENGTHENS COLLABORATION WITH UGANET SHELTER AND WELLNESS CENTER
The International Rescue Committee has donated household items to the UGANET shelter and wellness center that will be used in the day to day running of the shelter home.
The items include, 6 mattresses, bed sheets, blankets, plates, cups, boxes of washing soap and among others.
The items were handed over to UGANET executive director by International Rescue Committee IRC, Women Protection and Empowerment Response Officer Bridget Onubia, at the Shelter home whose location is confidential for the safety of gender based violence survivors.
"On behalf of UGANET and the team of the Rising Woman Shelter, we would like to appreciate this kind gesture from IRC. The entire team is happy because this is an addition to what we needed to run this facility even better." Said UGANET Executive Director, Dorah Kiconco Musinguzi who equally applauded the team of staff that are running the shelter home.
On the other hand, Ms. Onubia commended UGANET for the work they are doing to support survivors of gender based violence. "I also appreciate the people we have been working with, UGANET has been very supporting especially to the survivors of GBV who do not have a place to stay. We've had one client that you have supported and we would like to continue with this collaboration." She said.
Since its inception in May 2020 at the height of the COVID – 19 lockdown that brought the entire nation to a standstill, the shelter and wellness center has provided temporary shelter to 74 women, 10 walk in clients and 32 children.
The shelter is currently keeping 10 clients, who include four women an d six children.
Unlike other shelter homes, the UGANET shelter home take sin both nationals from across the country together with refugees. "We have had clients from Sudan, Congo, Zimbabwe, Burindi, Rwanda and Tanzania. The only challenge we have had with international GBV survivors however is language barrier during counselling sessions, but this has not been applicable to all of them." Said Rhonah Babweetera the head of End Violence Against Women Prevention department, and shelter manager.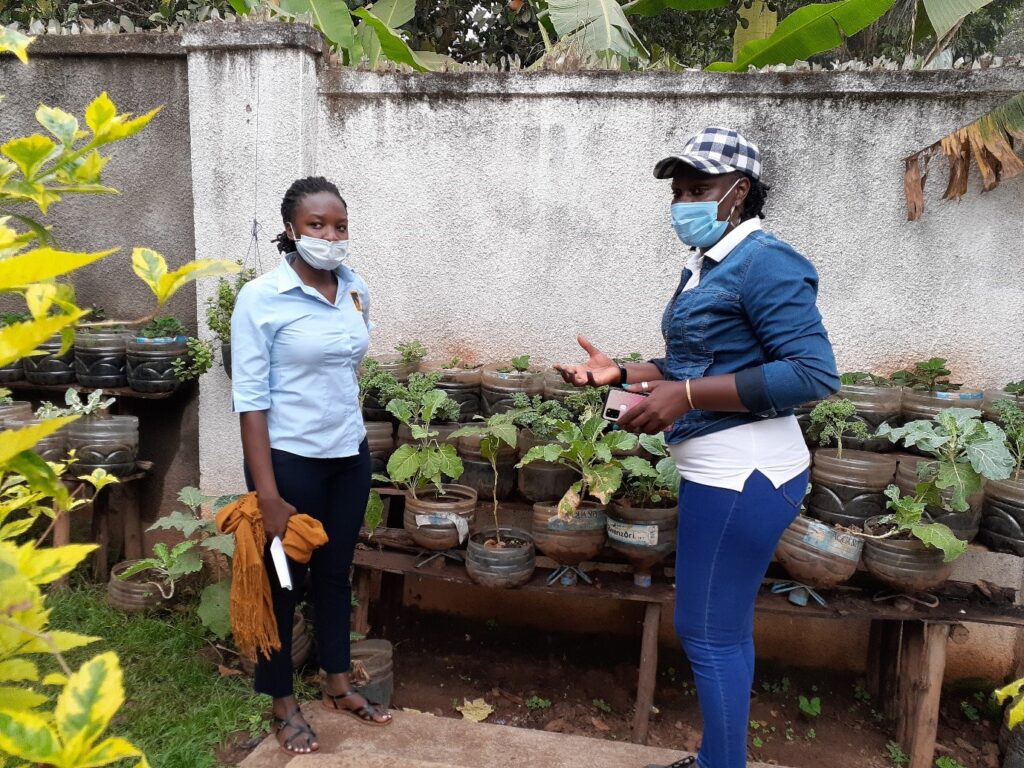 The shelter was also designed to not only provide emotional and physical healing, but to also provide skills life skills to clients, such that they are able to earn a living from them when they are resettled. Some of the life skills offered are making crafts, shoes, beadwork, baking, making soap and vasselines and gardening, and among others. "We are mostly on the same page; safe spaces are intended to calm survivors of gender based violence down. This is our ideal of a safe space." Ms. Onubia noted, during a tour around the home.