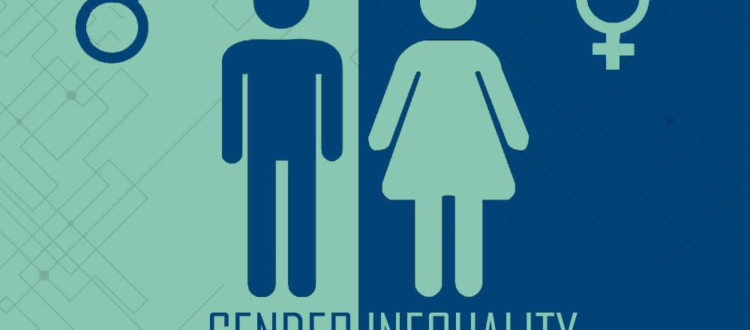 COVID-19 Reveals Entrenched Gender Inequality
KAMPALA, Uganda – In just one month after lockdown (March 30, 2020 to April 28, 2020), an estimated 3,280 cases of gender-based violence (GBV) were reported across the country. By the end of May, 5538 cases had been reported to the Police, Sauti toll-free line and gender ministry database. The lockdown imposed to stem the spread of COVID-19 will stand out as having exposed the deep-rooted gender inequality concealed in society.
A huge population of about 3,000 girls, equivalent to about two universities of girls have been molested, forcefully married off, defiled or impregnated. Women have been sexually, physically and emotionally abused.
Doreen Bakeiha, a gender officer in the Ministry of Gender says, "Cases multiplied by hundreds. Our national GBV database and the Sauti toll-free line were overwhelmed by cases being reported. GBV is a big problem in our midst. Nobody can say they are not prone, we are all susceptible, but there those who are more vulnerable."
The lockdown gave male chauvinists an enabling environment to taunt and stress women, subjecting them to GBV – a sexual, physical, economic, and psychological (or emotional) form of abuse subjected to an individual.
"COVID-19 has unraveled our system and unmasked our society to show that we are vulnerable. We now have evidence and it's clearer that gender inequality is a big problem and we need to close the gap," Dora Musinguzi, Executive Director at Uganda Network on Law Ethics and HIV/AIDs (UGANET), says.
"GBV is both a human rights and public health concern. Women and girls have been maimed and there are both direct and indirect costs, with long-term effects on survivors. Disturbingly, although there are laws to prevent GBV, they have not been able to protect women and girls from violence." She said
Mrs. Musinguzi adds that the future of over 3,000 young girls forced into early marriages, teenage pregnancies, and defiled might be drastically changed.
"We are happy that schools might open soon, but there is a big number of girls (child mothers-to-be) who are not going to return to school. A number as large as over 3,000 girls whose future is hanging in the balance should be an issue for concern," Dorah adds.
Sophie Nambala, Superintendent of Police in charge of the Child and Family Protection Unit in the Kampala Metropolitan area, says that the reason they have not scored 100% in responding to GBV is because of perpetrators threatening victims, especially those interested in following up the case to the end.
"If the victim is dependent on the perpetrator, they weigh what they stand to lose, including a home, a future for their children and withdraw the case against their better judgment. Even if the Police push the case to court, when needed to testify, the victim will not come. Not because she is not interested, but because of the threats and pressure from home and relatives of the perpetrator." She says.
The Police say by May, because of the lockdown, they had recorded about 5,538 cases of GBV.