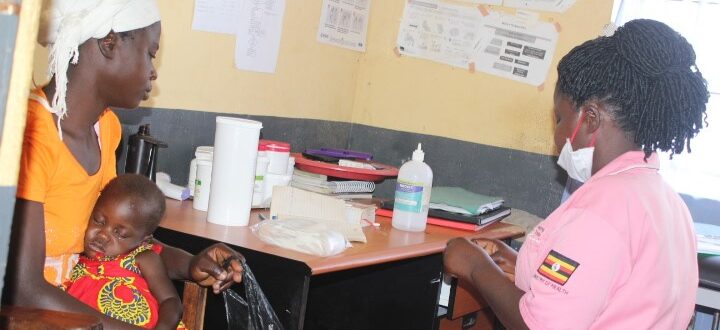 Who will account for the over 300 teenage pregnancies in Bulange sub county?
It may be a very long time before the adverse effects of COVID-19 are overturned. Unfortunately, some may never be reversed for several girls who have lost their innocence at an early age in Bulange sub county in Namutumba district.
Statistics recorded by the midwife at Bulange health center III indicate that a total of 321 girls between the ages of fifteen and eighteen reported to the health facility for the first time to seek antenatal care. The young mothers reported to the health facility between the months of March and September 2020.
"On average we receive eight girls who come here for antenatal care every day. While some claim to be fifteen years old, they look much younger than that. Mostly because they seat with their mothers on the same bench seeking the same services." Said Nanyiri Christine, Bulange Health Center III.
It is on record that the Eastern district of Namutumba has always registered high numbers of teenage pregnancies, but the lockdown that was effected in late March 2020 as a way of curbing the COVID-19 outbreak spread has escalated the problem.
"Most of the girls who have attained puberty have conceived in this season. There's very few of them who are currently not pregnant. I have just returned a young girl to her family, whose mother threw out upon learning that she had conceived. I lived with her from when she was two months pregnant until she gave birth a few weeks ago. The man responsible for her pregnancy is still at large" Said Esereda Sanyu, the women counsellor for Bulange Sub county.
Statistics at the main health facility in the area show that 27 girls sought antenatal care services in March, 32 in April, 33 in May, 59 in June, 65 in July, 43 in August, and 62 in the month of September. This figure may be far less than the actual because several of these girls are not doing antenatal visits for various reasons.
"The culture in this place is that when the girls learn about their pregnancy they run away from home to a relative's home because they fear to face their parents' wrath. Many of them also fear to attend antenatal visits because they cannot seek the same services as their moms at the same place." Esereda Sanyu said.
Local leaders intimated that girls together with the boys have been rendered idle for long during this break. Many of them meet their boyfriends at the well in the evening time when their parents send them to fetch water for home use.
Unfortunately, some of these girls have eloped with the men that got them pregnant. This means that even when school resumes, they may never go back to school to pursue their dreams.
The current state of affairs is the challenge that lies before government and other duty bearers. The question however remains if there is a plan to deal with these forms of abuses that have cropped up in several districts across the country.
"We call upon leaders at all levels to stand up to the challenge before us. Lack of education for a girl child today creates many more problems for her in the future. We are yet to hear of a plan to handle these issues which have been quite overwhelming." Said UGANET's legal officer Ongodia Boaz who was leading a team carrying out a legal aid activity in the area.