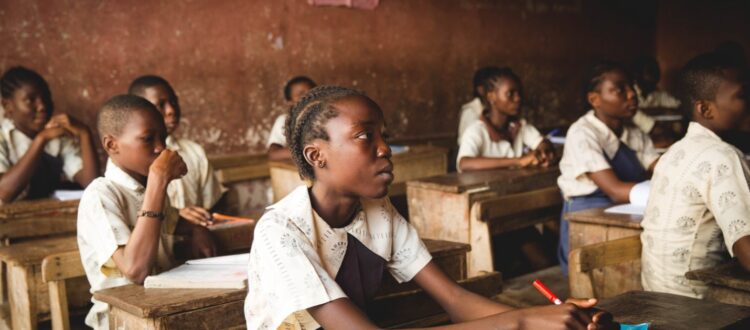 Does Government Have the Will to Fight Against Defilement?
Ntinda, Kampala – A September 28th, 2021 news report by The Independent indicated that road constructors who recently worked on infrastructure projects in Soroti, Kumi and Pallisa districts have been accused by the Ministry of Internal Affairs of impregnating at least 1,000 teenage girls in Kamuda sub-county, Soroti district.
Relatedly, the Daily Monitor newspaper recently quoted Martin Kiiza, the Executive Director, National Children Authority as saying that 14,000 children have been defiled since the first lockdown.
Daily Monitor reported again on October 6th, 2021 that 23,000 girls were impregnated in Lango region in one year, according to a news report by Communication for Development Foundation Uganda.
Uganda Network on Law, Ethics and HIV/AIDS (UGANET) reiterates that defilement puts the lives and future of girls across the country in jeopardy.
Commenting on these news stories, the Executive Director of UGANET Dora K. Musinguzi decried the lack of action on this appalling state of affairs and called for more voices to be added to the call to action for the government to do more.
"Too many lives cut short, too little action, too little voices!" Musinguzi lamented.
Even after several government officials have come out and commented about the increasing cases of defilement especially during the lockdown, little action has been done.
On 14th, October 2021, Daily Monitor reported that the Minister of Education and Sports and the First Lady Janet Museveni said sexual harassment and abuse cases in education institutions affects productivity of learners.
"We are all aware that one of the key ingredients to quality education is a safe and conducive learning environment. We cannot expect our learners to be safe in an environment crowded with selfish, unprofessional and backward behavior that threatens their stability," Ms. Museveni was reported to have said.
Despite government officials like Ms. Museveni talking about defilement time and again, it is time to decisively take action against perpetuators of these crimes.
Perpetrators of defilement need to be prosecuted and given harsher punishments.
"We have thousands of teenage pregnancies, and they are on the increase in Uganda which is a shame. There is reluctance from the government and this leaves the girl child hurt, lonely and vulnerable and this results in an unsafe future," says Saphira Nahabwe, the Communications Officer of the International Community of Women Living with HIV in East Africa (ICWEA).
Dora K. Musinguzi, the Executive Director of UGANET calls for urgent and immediate action against sexual abuse in all its forms, including defilement. "If any action needs to be done, it needs to be done today. And if any action needs to be harnessed in one position, it cannot wait for tomorrow," Musinguzi says.