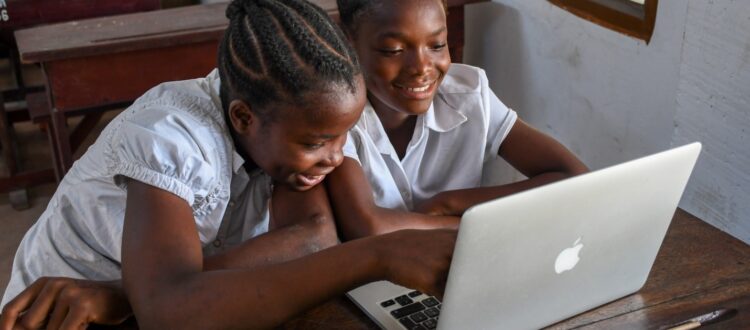 Government Should Narrow Gender Disparity in Acquisition of Literacy
Ntinda, Kampala – On Wednesday 8th September 2021, Uganda joined the rest of the world in celebrating the International Literacy Day, which was held under the theme, "Literacy for a human-centered recovery: Narrowing the digital divide."
In 1966, the United Nations Educational, Scientific and Cultural Organization (UNESCO) declared September 8th as International Literacy Day, to raise awareness and remind people of the importance of literacy as a matter of dignity and human rights.
The Uganda Network on Law, Ethics and HIV/AIDS (UGANET) acknowledges the fact that Uganda is one of the countries with the highest literacy rates in Africa, but notes that there are huge imbalances between the boy and girl child, and with girls bearing the brunt of the effects of the COVID-19 pandemic, the gap could widen further.
According to UNESCO, Uganda had an adult literacy rate of 76.53% in 2018, with the World Population Review putting the figure at 76.50% in 2021. While the male literacy rate was 82.66%, the rate for females was 70.84%,
The COVID-19 pandemic and subsequent lockdowns in Uganda have worsened the situation, with ubiquitous media reports of teenage pregnancies, early marriages and sexual violence against girls cropping up everywhere – meaning that many more girls will drop out of school.
A new report by World Vision Uganda says that 298,127 pregnant teenage girls in 48 districts in Uganda visited health centers to receive antenatal care between January and December 2020, Prosper Mubangizi, a policy and campaigns specialist at World Vision told the media on September 8th, 2021.
This is a very huge number. According to the Ministry of Health Education Abstract for 2017, about 654, 465 girls were enrolled in secondary school in 2017 compared to 716,118 boys. This means that the number of girls who were impregnated in 2020 constitutes around 45.55 % of the total school enrollment of 2017.
The Executive Director of UGANET, Dorah K. Musinguzi decries the obstacles to girls' education, especially teenage pregnancy and the impact they have on the futures of girls all over the country.
"By the time we stopped counting these newspaper reports that are coming in everyday (about teenage pregnancy), the count was getting into 10,000. 10,000 (girls) is like 3 universities. These are futures of young women cut short, futures of young women that may never live to their potential," said Musinguzi during a talk show about gender equality and women's empowerment on NTV Uganda on 5th August.
UGANET calls upon the government to urgently put in place measures to address these obstacles to the education of the girl child and also work towards increasing girls' enrollment in schools so that the gender disparities in literacy can be narrowed.
Reducing the disparities in literacy between the male and female genders has a number of benefits, not only to these girls but the entire country as well.
According to a 2018 policy brief on the Economic Impacts of child marriage in Uganda by Girls Not Brides, implementing Universal Primary Education (UPE) for girls could raise earnings by 18% nationally, and the impact of Universal Secondary Education (USE) would even be higher.
A July 2020 Fact Sheet by the World Bank titled "Missed Opportunities: The High Cost of Not Educating Girls", says that if every girl worldwide received 12 years of quality education, lifetime earnings for women could increase by $15 trillion to $30 trillion globally.
It adds that women with primary education only earn 14 percent to 19 percent more than women with no education at all, but those with secondary education earn almost twice as much.
While briefing journalists in Kampala on July 22nd, 2021 about the 2021 Global Education Summit, James Duddridge, the UK Minister for Africa at the Foreign, Commonwealth and Development Office said that education increases earnings for women.
"Educated women earn more across sub-Saharan Africa. One year of additional schooling can increase a woman's lifetime earnings by around 12 percent," Duddridge said.
UGANET urges the government to act with haste and precision in saving thousands of girls from dropping out while also getting more girls into school so as to continue bridging the gaps in literacy between males and females.