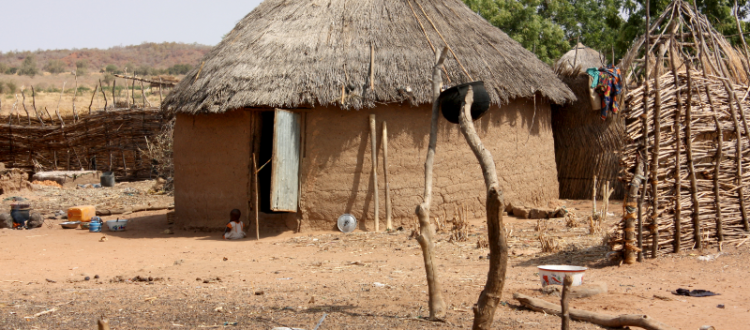 We Must Combat Teenage Pregnancies Early Enough
KAMPALA, Uganda – As many children continue to stay home after the outbreak of covid-19, defilement cases and consequently teenage pregnancies continue to skyrocket across the country. What is more disturbing however, is that not much is being done to change the status quo.
For example, to a report by UNICEF, "Kitgum leaders fear schools may not have female students after lockdown due to teenage pregnancies." The report goes on to say that 1519 girls below 19 years have visited a hospital for antenatal care since schools were shut in March 2020. The report was released in mid-August 2020.
Earlier, a Police report indicated that, 4,442 cases of defilement were recorded between the months of January and April 2020. According to a report by Sauti, 800 cases of sexual abuse were reported between January and May 2020, including increased cases of teenage pregnancy too. By end of the year 2020, these cases are projected to be doubled and in some areas tripled.
Buliisa district for example is estimated to have between 25-30% teenage pregnancies due to school closure.
According to the Officer In Charge of the district's Child and Family Protection Unit, Ben Apera, "They are loitering in the towns and at landing sites without any control."
UGANET recognizes that in many cultures in Uganda, teen pregnancies and resultantly, marriage, are not perceived as something out of the ordinary. Generally, most of them often do result in marriage.
In fact, in the Alur, "Girls are not expected to study but are required to get pregnant so the parents can ask for dowry," Grace Akumu, a resident of Avogera village, in Buliisa district says.
Similar stories have been told in the Eastern region, especially in Busoga region, and even in the Western region where for example, in Kyegegwa District alone, in a COVID-19 weekly meeting on July 23, at least 48 early child marriage and pregnancy cases were reported.
Furthermore, a national report from 2019 showed that of the 5,000 teenage pregnancies reported, 1,500 were forced into marriage- a problem that is being compounded every passing year.
While UGANET sets out challenge all forms of injustices, it is calling upon all duty bearers to play their part, and preserve the girl child's future. Through their Call Center and Shelter Home, the organization managed to help over 20 young girls who have been violated by family members, and people in their communities.
"We provide a 24-hour helpline (0800333123) available and open to people facing all forms of gender-based violence, and also further provide protection services for the survivors at the Rising Woman Wellness Centre which serves as a safe refuge and protection from further harm as they embark on their physical and emotional journey of healing," says Rhonah Babweteera, the Shelter Manager at the Rising Woman Shelter Home and Wellness Centre.
UGANET also recognizes the efforts of other organizations like Sexual Reproductive Health and Rights (SRHR) Alliance who organized a Sexual Reproductive Health and Rights (SRHR) Alliance Week which was staged between August 10 to 15, 2020. Through this, they managed to provide services such as family planning, HIV testing and counselling, STI screening, cervical cancer screening, blood donation among others.
UGANET further urges all civil society to come together to fight this growing trend of teenage pregnancy and forced marriages in Uganda.